Learn
Watershed Maps
Calling all visual learners! Come visit our map library to explore Tualatin Basin soils, elevation, and data galore.
In addition to the interactive watershed map, our map collection features baseline information like soils and geology, location of cities, and ecoregions, as well as more specialized maps displaying instream data collection.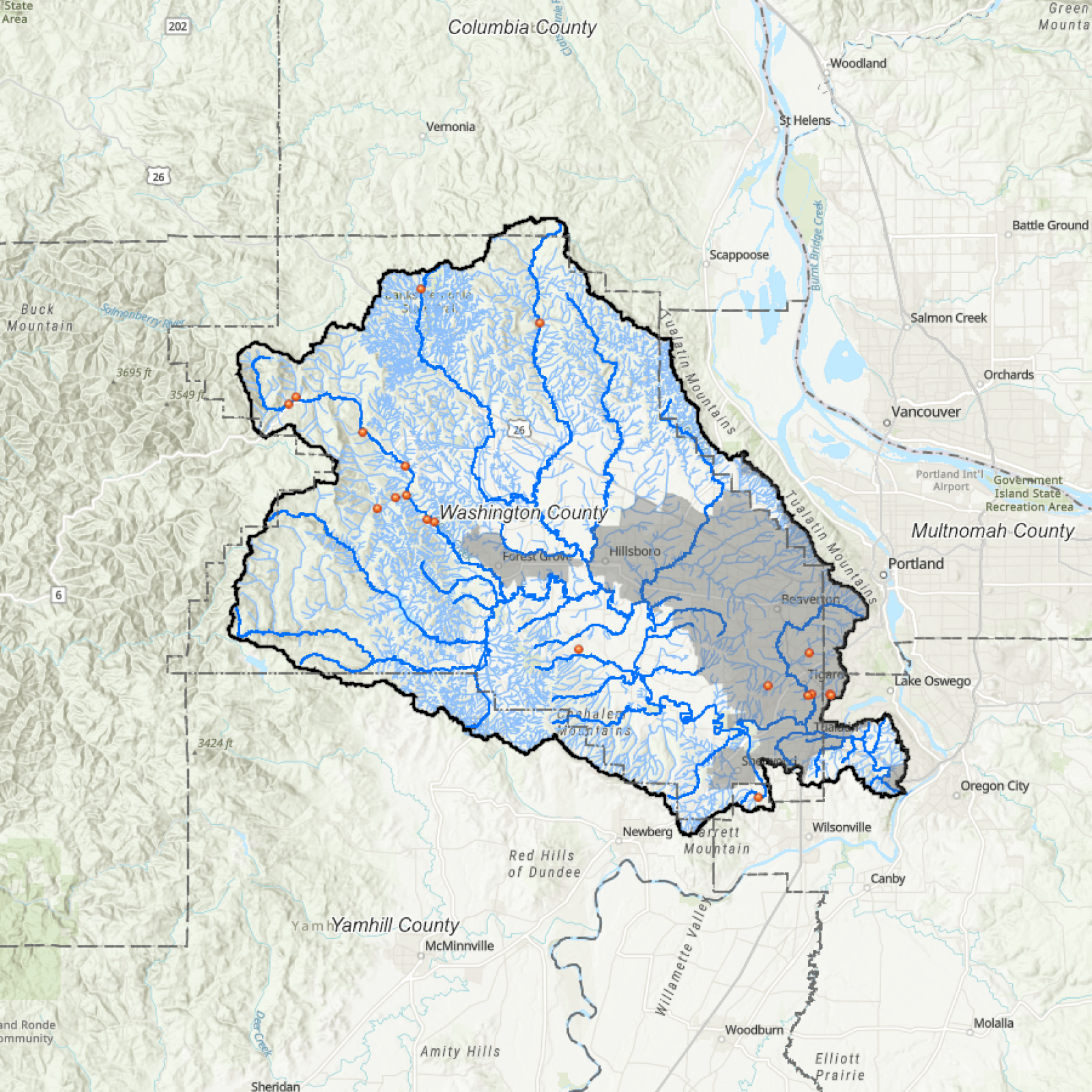 Interactive Watershed Map
Use our interactive map to take yourself on a self-guided tour of the watershed.
View Map